Middelburg Anno 1515

I was asked to paint a large bird-view visualization of the small Belgian village Middelburg as it could have been in 1515, 50 years after it was founded by Pieter Bladelin, treasurer of Bruges. It was based on medieval maps and the current state of the village as seen from Google Earth.
In order to have the basic architecture right, I was advised by prof. dr. Wim De Clercq, expert in Middelburg and Late Medieval and Early Modern Material Culture.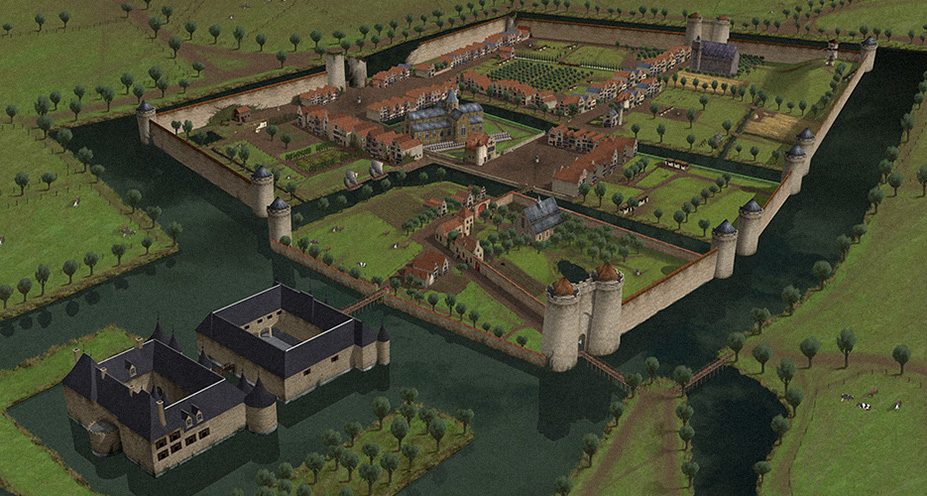 Translating the maps
Most parts of the medieval maps are still valid today and many landmarks are clearly visible in new photo-graphical maps, making it easy to have the correct measurements. First, a new low detailed map was created for easy scribbling. Gradually I could start adding buildings and painting details.
Some main geometry blocks where build in SketchUp and then projected onto the map. This ensured the perspective, shadows and foreshortening were correct.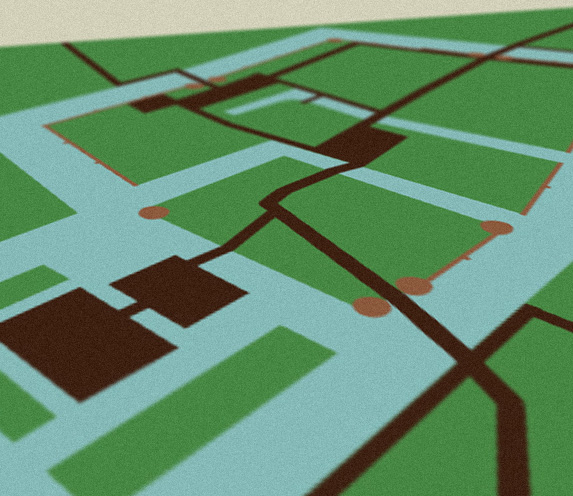 Basic perspective
I used SketchUp for the general perspective and shadows. Modeling goes really fast and it's easy to find the perfect angle.
Where can I see it?
The painting is printed on a large canvas, coated with thick brushed varnish and can be visited in 'Convent Santa Clara'. Enjoy it with a glass of Belgian beer and a nice meal in a medieval interior.

Kloosterstraat 22
9992 Middelburg
Belgium

Read reviews